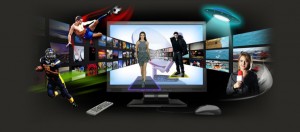 Cable Television NOW WITH HD!
Cable television connects you to the best programming and your favorite local channels for just pennies a day. There's no equipment to buy or long term contracts to sign. Click on the links below for more information.
The basic package includes 9 channels.
An additional 74 channels many in HD for a total of 83 channels when added to the Basic package.
More channels, more choices. We offer HBO, Cinemax, Showtime and Encore.
ScreenerTV – Information for programming your DVR & Instructions on viewing your TV listings.