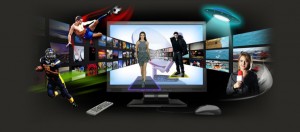 Springcom Cable Television
Cable television connects you to the best programming and your favorite local channels for just pennies a day. There's no equipment to buy or long term contracts to sign. More channels, more choices. We offer HBO, Cinemax, Showtime and Encore.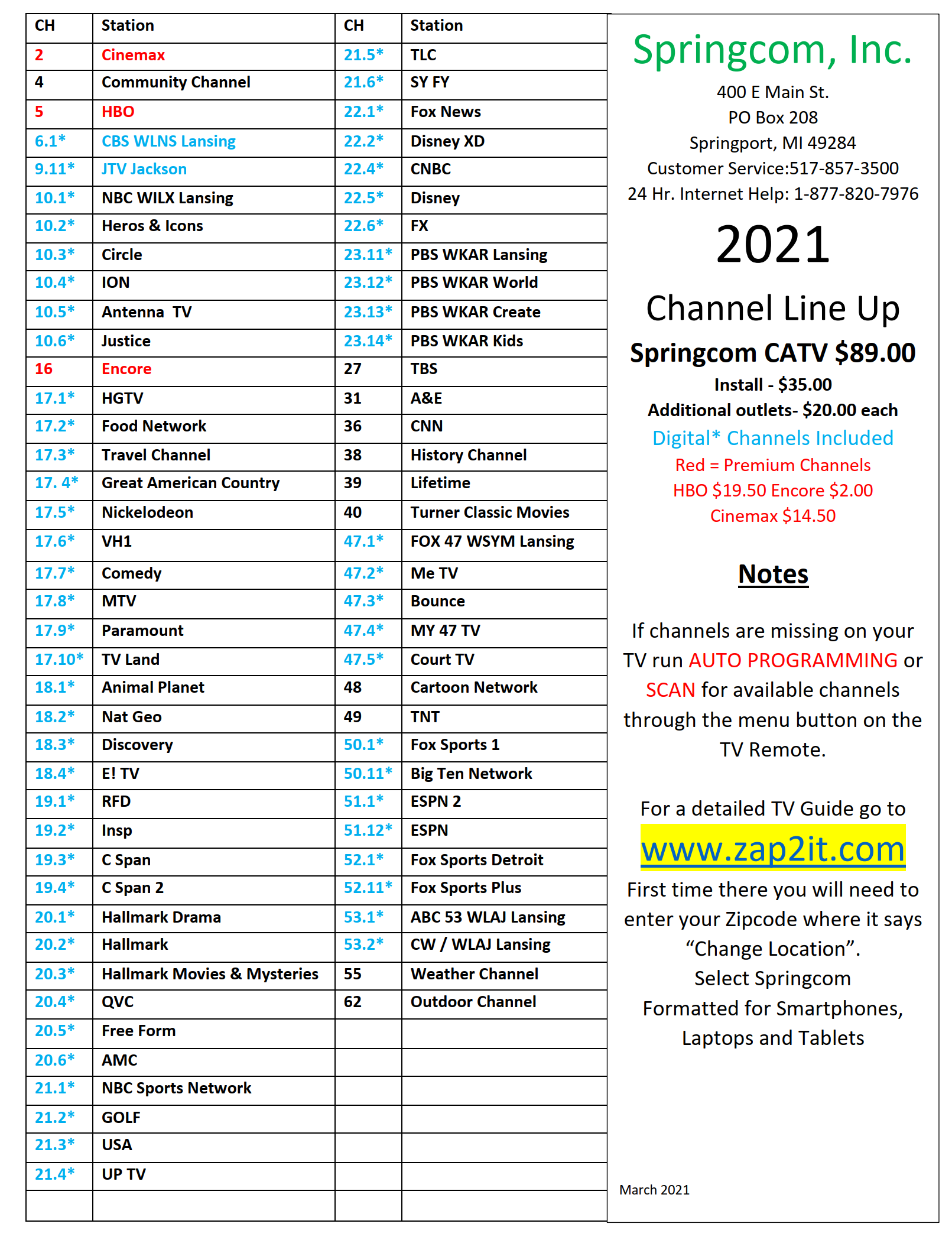 Zap2it
Online Guide & Program Information.
Pricing & Policy
New Installation – $35.00  (Includes 1st cable outlet if needed)
Additional Outlets – $20.00 each (This is a one time charge)
Reconnect Fee – $25.00
Seasonal Reconnect – $15.00  (Requires 3 week notice)
Service Call – $25.00 (Changes to service after initial installation)
Service Calls on Reception Quality & Outages – No Charge (If determined to be customers wiring or faulty equipment, $45.00)
*Before installation or reconnect appointment, all fees and charges for Springcom services must be paid in full.
*We do not require a long term contract but do require a full month of service & connections to be paid.